Juba, June 21st, 2023.
June 21st is the world music day; this day was established in 1961 in France and since then it has been celebrated all around the world to show the importance of music in people's lives. The music always had a positive role that it played in our lives.  The celebration in South Sudan took place at Baobab House in Hai Game (near Embassy of the Sudan) on Wednesday, June 21st, 2023.
the Hope Society "HS" in collaboration with the Ministry of Culture, Museums and National Heritage, and with support from UNESCO Juba Office and Sweden International Development Agency "SIDA" organized the celebration of World Music Day 2023. the celebration came under the project " Reshaping Policies for Creativity and Artstic Freedom in South Sudan 2023″.
Baobab House is arts and culture place, and it hosts many artistic events.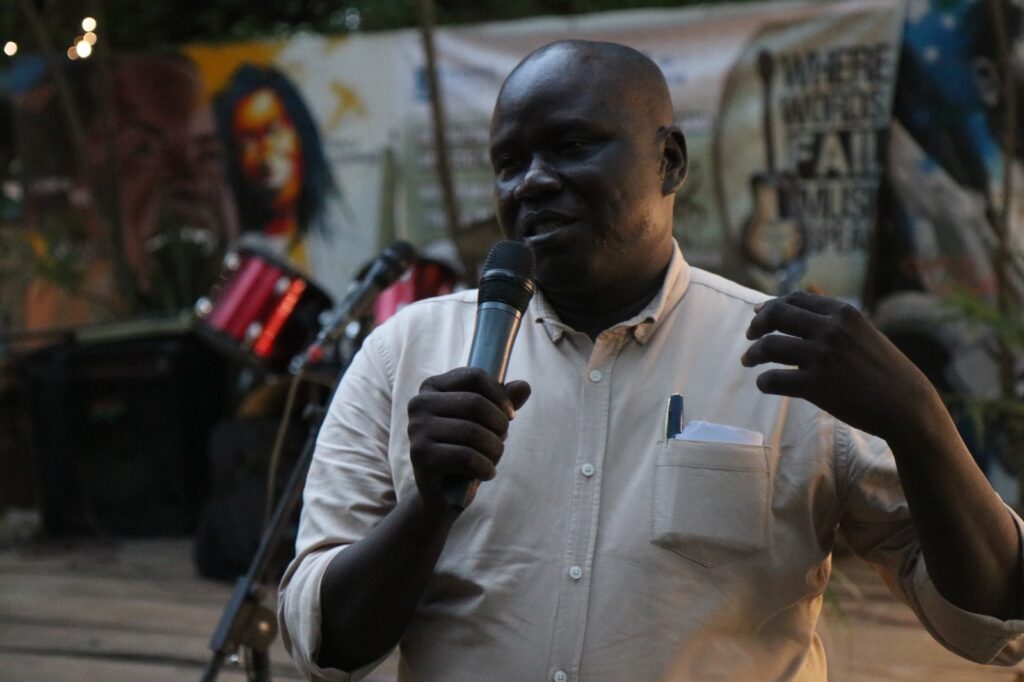 The event was attended by many and diversity participants showing richness of music as a unifying factor. Several artists hosted musical performance to audience, it was a joyous moment for all music lovers and share diversity. In attendance was a veteran South Sudan Musician M. G. Musica and General Paulino Misaka. it was important to Paulino Misaka because he is the man who defeated disability by music. His disability did not stop him becoming music star South Sudan have ever known, South Sudanese music legend. During the event were Sudanese singers' performance using Al oud (local musical instrument) and sang in local languages.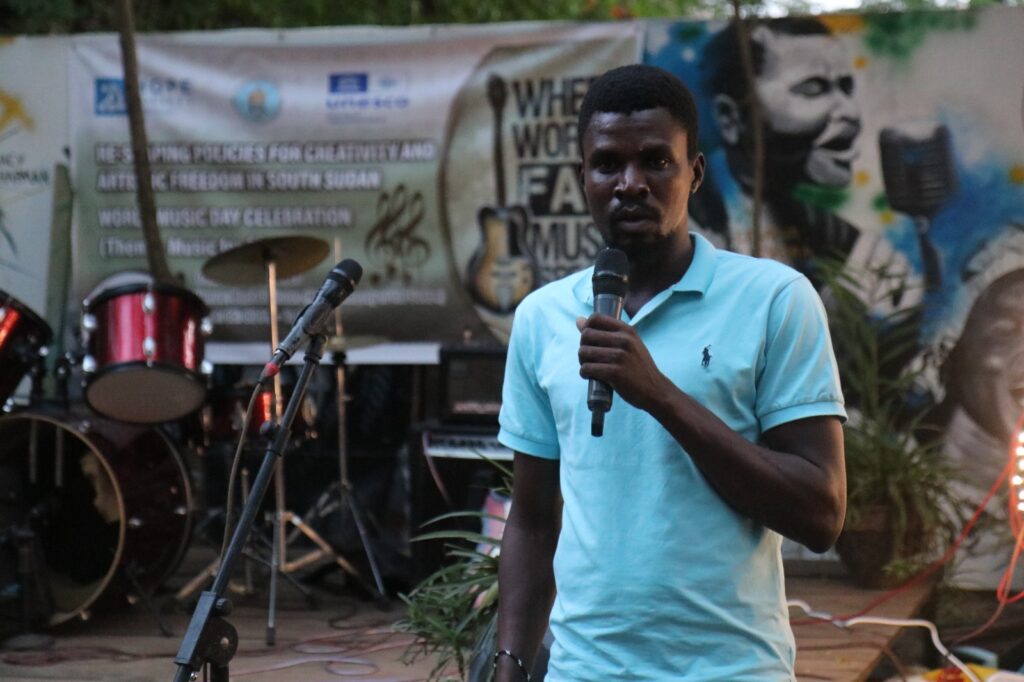 Mr. Thomas Becu, Culture Officer at UNESCO Juba Office asserted the role and importance of music and freedom of expression in wellbeing of the population. and congratulated the HS and the rest of the groups on the celebration of music day.
The event managed to meet its goal of showing the positive role of music can play in lives of people and the change it can make. Songs that praise homeland and coexistence were sang, love and passion and emotions were high among the attendance due the rhythms of the performances and dance. There is a great need for such events to be organized in Juba and states to enable artists to connect to the wider society and showcase their music and talents.
Mr. Deng Aling, founder/director of HS mentioned the role that HS is playing in bringing people together and the role that music can play in our lives. the music is world language as he said, and we listen to music when we are happy, when sad and at all times, music is life he said.
Melang Kuol, Miss Earth South Sudan said that music is important in our lives, it shows the beauty of the world and of human soul as it does not have boundries.